The Medical Mystery of Rosa Martinez

Publication Design; Information Design; Illustration.
This high school health science course takes a narrative approach to its subject, introducing students to the world of medicine through the experience of Rosa Martinez, an elderly woman with heart problems. I created a visual style that likewise balanced the technical nature of healthcare with the human considerations. Typographically, I relied on the IBM Plex superfamily for a cohesive look with a highly readable scientific feel. Each opening chapter spread uses a dynamic editorial illustration to show Rosa's journey, with nods to the aesthetics of the doctor's office sprinkled throughout.
Spreads from the textbook: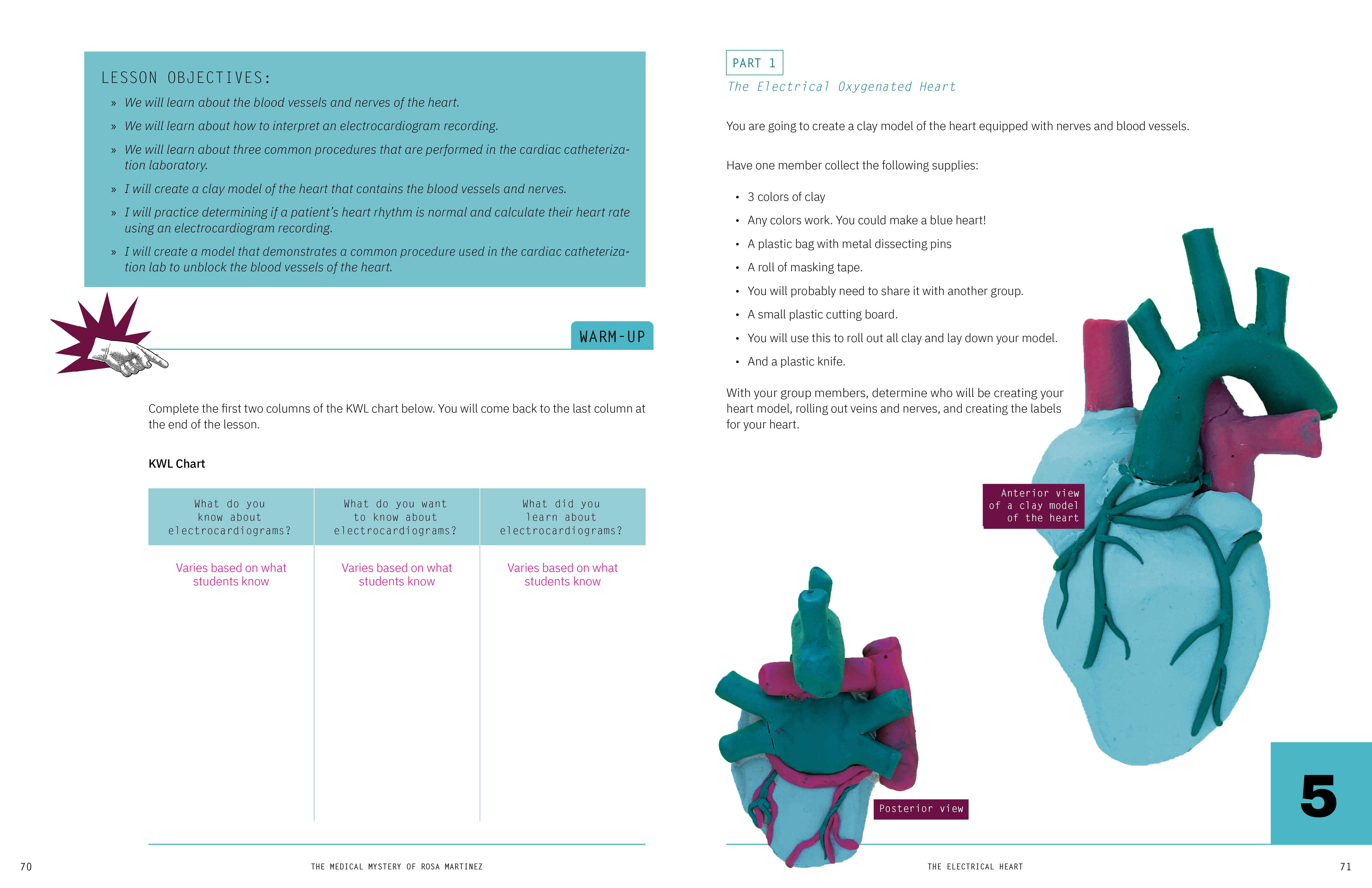 A worksheet accompanying one of the projects: